IELTS Speaking Test Sample Full Part 1+2+3
Bài mẫu này sẽ tập trung theo các chủ đề cơ bản là Job, Law, Fashion các bạn nhé.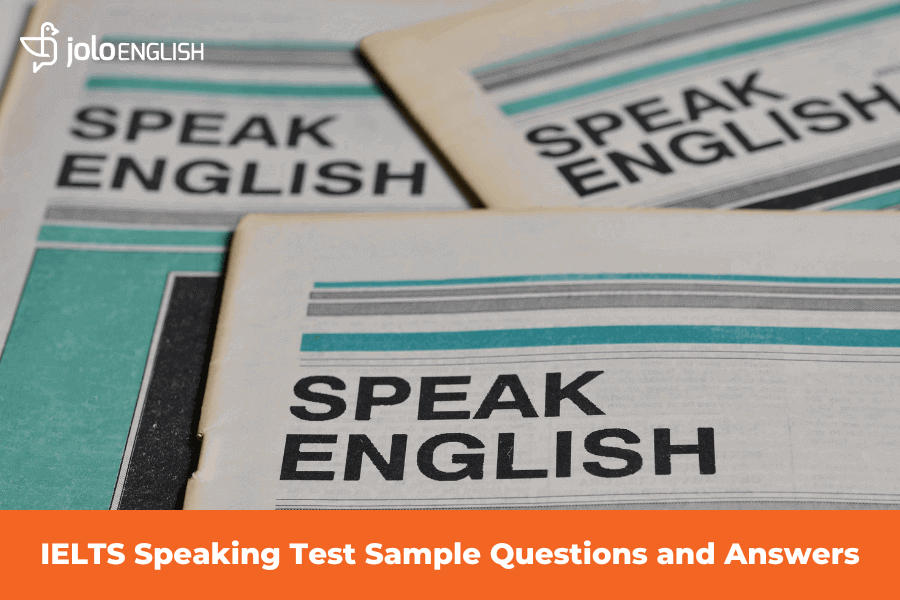 IELTS SPEAKING TEST FULL
Come in please
Ex: Good morning!
Q: Good morning!
Ex: My name is Linh, can you tell me your full name please?
Q: My full name is Pham Bich Nhu Quynh. You can call me Quynh.
Ex: Thank you. Can you tell me where are you from?
Q: I'm from Hanoi, Vietnam.
Ex: Can I see your identification, please?
Q: Yes, sure.
Part 1
Ex: Thank you, that's fine. Now in the first part, I'd like to ask you some questions about yourself. Let's talk about what you do. Do you work or are you student?
Q: Actually, I graduated a few years ago and now I'm in full-time employment.
Ex: What is you job?
Q: I'm working as a PR & Communication Executive in a Training and Education Company and I've been in this position for a year.
Ex: Why did you choose that job?
Q: It's an interesting story, actually I didn't choose it. It chose me. I was previously an English teacher in the same company. So one day, my boss just called me into her office to meet her, and she offered this position. At the first time, I wasn't sure if this would fit my personality because I'm not much of a public speaker and although I have to stand in front of my students, it is only a small number. But after all, I was convinced, and I took that position and started from there.
Ex: Do you enjoy our job?
Q: Yes, absolutely. What I love most about my job is that I can be creative all the time and since my main task is to create video content everyday,, so I have to come up with many different kinds of videos, to promote our company's image and reputation. Besides, this job definitely gives me tons of other perks as well. I have to meet up with my company's partners, and so I'm seeing myself becoming a totally different person from who I was, now I'm more confident, I know how to strike up a conversation with a stranger which is something that I never did before.
Ex: Do you get on well with your colleagues?
Q: I must say that I'm very lucky to be surrounded with many caring and understanding co-workers. I think this is partly because we're all at around the same age, so there are not many differences and I can talk to them easily. One more thing is that our bosses are also millennials, they are super open-minded, in my opinion they're more like friends rather than high-level leaders.
Ex: What was your first day at work like?
Q: Well it went quite okay I think. I was introduced to everyone, and I was shown to my place and our bosses, they ran workshops to show me how the systems worked and then we went out for a team dinner in the evening.
Ex: Would you change your job in the future?
Q: I'm not quite sure about that. I mean I'm pretty happy with what I'm having right now, and this job indeed helps me push my boundaries further and I've got to become a person that who is totally different from who I was. So I think that I'd like to stay in this field for a little while.
Ex: Now, let's talk about fashion. Do you care about fashion?
Q: Of course, I am fashion-conscious. I follow a lot of fashion accounts on Instagram, not to mention other tons of fashion shops as well. I must say that I am always aware of what I'm putting on, you know, sometimes it takes me like hours to decide what I'm going to wear.
Ex: What kinds of clothes do you usually wear?
Q: It depends on what I'm doing really. If I go to work, I would wear something casual like shirts or jeans. And if I hang out with my friends, putting on a dress wouldn't be a bad choice, right? And if I stay at home, I just wear something comfortable like T-shirts or shorts.
Ex: Where do you usually buy your clothes?
Q: I used to go to trendy shops when I was a student, but now since I have to work and I have little time for shopping I just go to a shopping centre or department store and just get everything from there.
Ex: Have you ever bought clothes online?
Q: Yes, of course. As I mentioned before, I'm all swamped with work right now, so browsing to shop is very convenient and I also have all my clothes shipped directly to my house.
Ex: What is your favorite item of clothing?
Q: Tough question and I think it also depends on the weather. If the weather is kind of hot, it would be perfect if you put on a sundress with floral printed pattern on it. And if the weather gets a bit chilly, I would definitely go for a long wool coat which appears to be stylish yet functional.
Ex: Do people from your country think fashion is important?
Q: I think they are getting more and more fashion-conscious than ever. I think this is because now they are more self-centered and they want to identify themselves distinctively from other people so they kind of choose to express themselves through the way they dress. The more trendy and fashionable their clothes are, the more confident they will become I suppose.
Ex: Let's talk about food? What's your favorite food?
Q: Well, I would say that I'm not a picky eater and I can eat like the whole universe. But if i have to choose, I would definitely go for Vietnamese traditional cuisine because although it does not win any points for complexity, it is all about the combination of fresh ingredients, intense flavours, and ease of cooking and preparation, and it wins my heart.
Ex: Are there any food you dislike?
Q: Well of course, there is this one particular kind of food which I don't like, the one that stinks. I can't eat things that are too smelly, for example, durian, shrimp paste, stinky tofu. I just cannot stand the smells of them.
Ex: What are some traditional food in your country?
Q: Obviously, there's a mixed variety of food in my country. But I guess the most popular one would probably be pho, since Vietnam is world-famous for it. It's tasty, cheap and available at all hours. In some places, it costs you like 20.000 dong for a steaming hot bowl of Pho. And also, you might find some other things like bun cha, bun bo hue, banh xeo, etc,. And they are all very delicious.
Ex: Do you have a healthy diet?
Q: Actually, I don't. But I try to eat clean and eat green everyday because highly-processed foods or low-quality foods are linked to obesity and an increased risk of, heart disease, and in some cases, cancer. So it's vital for me and for everyone to stay healthy by eating clean in order to not only manage your weight but also help you build a stronger immune system and increase your energy levels.
Part 2
Ex: Now I'm gonna give you a topic and you should talk about it for 1 to 2 minutes. Before you talk, you will have one minute to think about what you're going to say. You can make notes if you wish. You understand?
Q: Yes.
Ex: Here are a piece of paper and a pencil to make notes. And here is your topic, and I'd like you to describe a good law in your country. Are you ready?
Q: Yes
Ex: So you can start talking now and please stop when I tell you to.
Q: Actually, I don't know the first thing about law to be honest, but if I have to think about one, I think it would be the restriction on using phone while driving in my country. You know, texting or answering phone calls is a common sight in Vietnam so the government, they have decided to impose this restriction. Under this regulation, people using phones while driving motorbikes have to pay a fine of 600 to 800,000 VND. They also have their driving licenses revoked for 3 months. If a violator causes a fatal accident, they will have to face criminal charges as well.
In my opinion I think this regulation is absolutely reasonable because, cell phones nowadays instead of being a useful device they become more dangerous and jeopardise people's life. Drivers who use phones while driving they are more likely to look over their phones rather than the road and they fail to concentrate and reduce their scanning of the road ahead and they are more likely to take away a life in a blink of an eye and it's very dangerous if they do so. In fact, there was this deadly accident in Hanoi's Bac Tu Liem not long ago. It happened because a truck driver ran into a motorbike while he was texting, he ran into the motorbike and killing two people on the spot.
There are also some people argue that hands-free cell phones are not dangerous...
Ex:  Thank you. You can stop now.
Can I have the booklet, the paper and the pencil please?
Part 3
Ex: We've been talking about a good law in your country and I'd like to discuss with you in one or two more general questions related to this.
Do people in your country follow rules strictly?
Q: I think this heavily depends on which part of the country we are talking about. In big cities like Hanoi where there is bigger police presence, most people may abide the law to some extent so that they don't have anything to do with the government or the police. However, in less developed regions, people may not follow the rules as strictly as people in the cities because there is a lack of police monitoring.
Why should we follow the rules strictly?
In my opinion, rules are usually made to be followed and they are the ways that make us aware of our rights and responsibilities. If we don't follow the rules, people will start doing things in their own way which is very dangerous. For example, when you drive on the road you must follow the traffic rules. If you don't follow them and drive recklessly, consequently, you risk your life. Therefore, I think it is clear why we have to follow the rules strictly in our day to day life.
Ex: What can be done to motivate people so that they abide by the rules and law?
Q:I think most of the people do not want to follow any rules or regulations in their daily lives. It is natural that they will ignore the law. But if the government follows strict measures to make the citizens follow the state rules and it may result in bad consequences and therefore, positive measures should be taken. The government can start by taking some initiatives in rewarding the law abiding citizens with various titles like 'Man of the Year', or similar other events.
On the other hand, I think some rules are quite complicated and difficult to understand. So, in the rules-making process, the government should make the rules as straightforward as possible so that they can be easier to understand and to follow.
Ex: Thank you very much, that should be the end of the speaking test.
Q: Thank you.