Hãy cùng JOLO tham khảo bộ sưu tập Sample Essay dành riêng cho Writing Task 2 "khủng" nhất từ trước đến giờ nhé!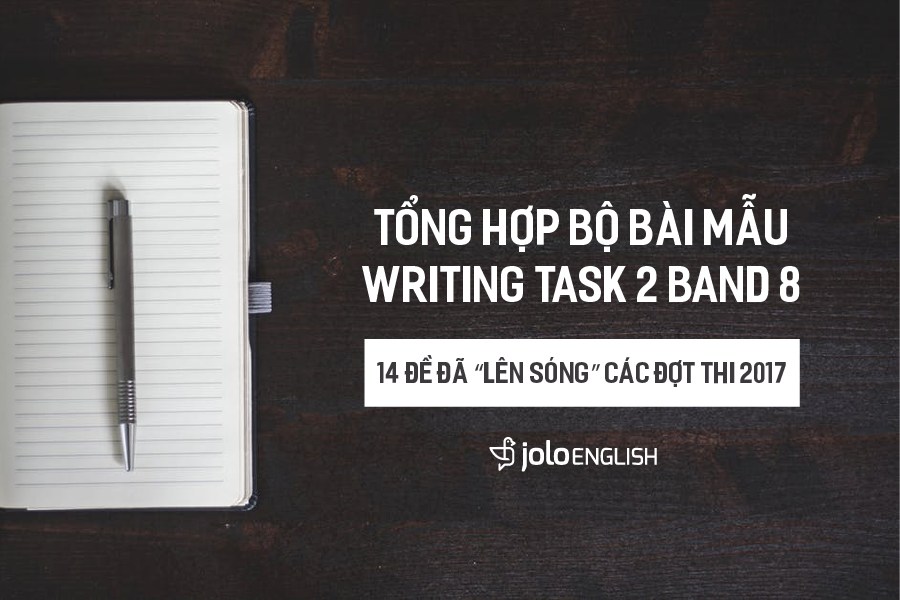 Đề 1: It is neither possible nor useful for a country to provide university places for a high proportion of young people. To what extent do you agree or disagree?
Furnishing the young generations with tertiary education play an indispensable part in the government's policies. However, most policy makers reckon that it is infeasible and inefficient to offer the vast majority of the youth higher education. From my perspective, I completely agree with this statement for the following reasons.
It proves impossible for a country to provide entry to tertiary education for all young people. The first reason is the prohibitive tuition fees and the inability to afford them of the majority of youths. College or university undergraduates are supposed to learn from experiments, purchase costly materials during a term, let alone other field trips if one majors in practical fields of study like engineering or medical. All of these plus the fact that many students from rural areas find it tough to meet only the annual tuition fees, especially in poverty-stricken countries. This leads to the second reason in which I mean government have other priorities such as universal education, health care system to invest in.
It also does not seem useful for the whole country once the state wish to accommodate the youth with higher education. This is primarily because there is no guarantee that students will become successful and contribute to the well-being of their nation after finishing their education. There are the cases when distinguished graduates fail to secure a decent job and thus become unemployed, exacerbating the burden on society as a consequence. Even worse, some are likely to slack off with their studies or even drop out of school as they either take higher education for granted or find no motivation in furthering their knowledge, given the thought that tertiary education is subsidised or free of charge.
In conclusion, it's my firm belief that not only it is neither possible nor useful for a country to provide university places for a high proportion of young people.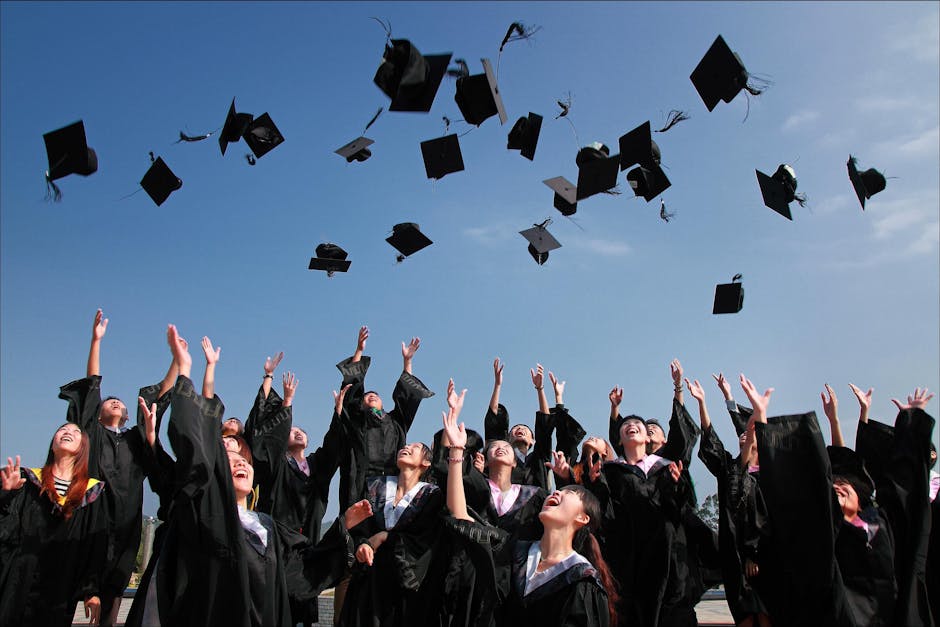 -------------------------
Đề 2: Nowadays many young people spend their free time in shopping centers. This has a negative effect on the youths and the society. To what extent do you agree or disagree with this statement? Give your opinion and relevant examples.
The young today spend a large amount of their leisure time in shopping centers. It is feared that this trend can bring negative influences on the youths and the society. I strongly agree with this view.
On the individual level, allocating excessive amounts of lime on making purchases at shopping malls can make the young generations waste a great deal of money. Although browsing for products like clothes or perfumes can be a captivating experience, the youths are easily tempted into impulsive buying as there are dozens of brands with various prices and designs for them to choose from. A clear example is a fashionable girl buying 10 shirts and jeans in a row because there is a big sale period in progress at Christmas Holiday and this costs her somewhere 100 dollars, quite a high sum of money. In addition, such items often end up being unused: some dresses can be left in the wardrobe, covered with dust anti are unfortunately over-sized upon people's first use.
On the societal level, the communities can suffer from a decrease in the intellectual level and work productivity as young people are more interested in
leisure pursuits rather than focusing on their work or study. It is undeniable that an average woman spends at least two hours doing the shopping while shopaholics can spend a whole day, and the trend is that they are being more and more willing to spend fewer hours at the workplace during weekdays, or students often stop reading a book and head to the nearest shopping mall if their friends ask them out. Gradually, the economy also suffers due to less work being done, and the youths could slack off in their acquisition of knowledge, making the national education standard drop significantly.
In conclusion, I believe that this trend has an overall negative impact on both the young and the society as a whole.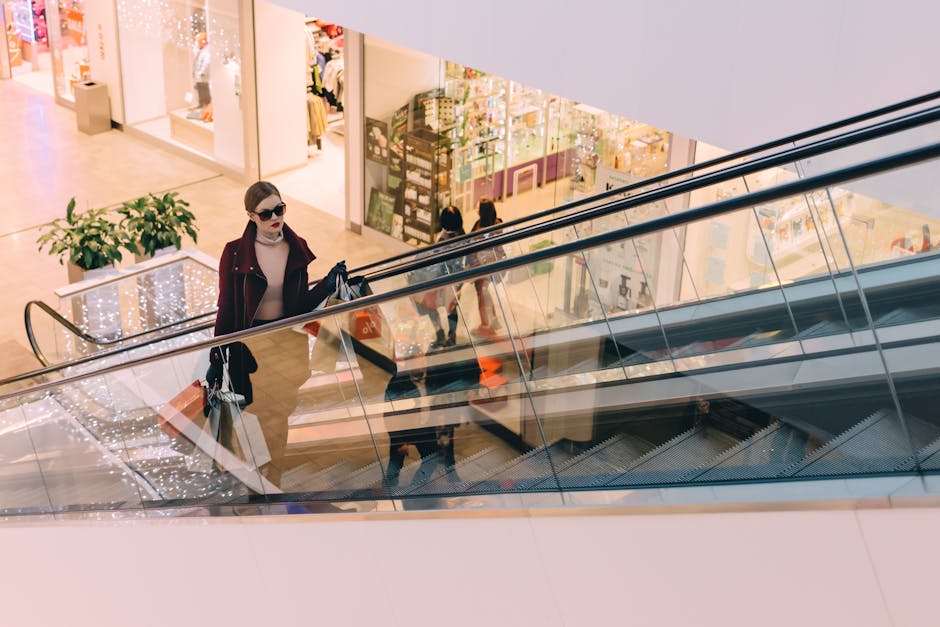 -------------------------
Đề 3: In schools and universities, girls tend to choose arts while boys like science. What are the reasons for this trend and do you think this tendency should be changed?
There has been a difference in subject preferences between girls who often enroll in art classes and boys who tend to study science. This could be explained by several elements, and I think that it is best not to apply any changes to this tendency.
The aforementioned situation can be attributable to gender-specific personalities and competence. First, female students are usually attracted to subjects that require tremendous self-discipline and patience like language classes while male students share a common interest in several fields that need considerable analytical abilities to excel at, for example physics or math. Second, it has been proven that each of the two sexes shows distinct competence and excellence at their favored types of subjects. And students certainly choose to participate in classes that they are best at, which is why boys and girls choose different courses to study.
In my view, it is rather unnecessary to make changes to this trend. Initially, students choose the environment where they can best cultivate their aptitudes. Therefore, if they were forced to take part in unwanted classes, it would produce undesirable outcomes, especially resentment or negative attitudes toward study at school. Furthermore, students, regardless of gender, should have their freedom of choice. In other words, they should be at liberty to decide what courses they can attend so that they would feel that they are respected and listened to.
In conclusion, distinct characteristics and competence between males and females are the causes for the two tendencies toward choosing preferable courses to study at schools or universities, and students should be entitled to participation in any class they find suitable.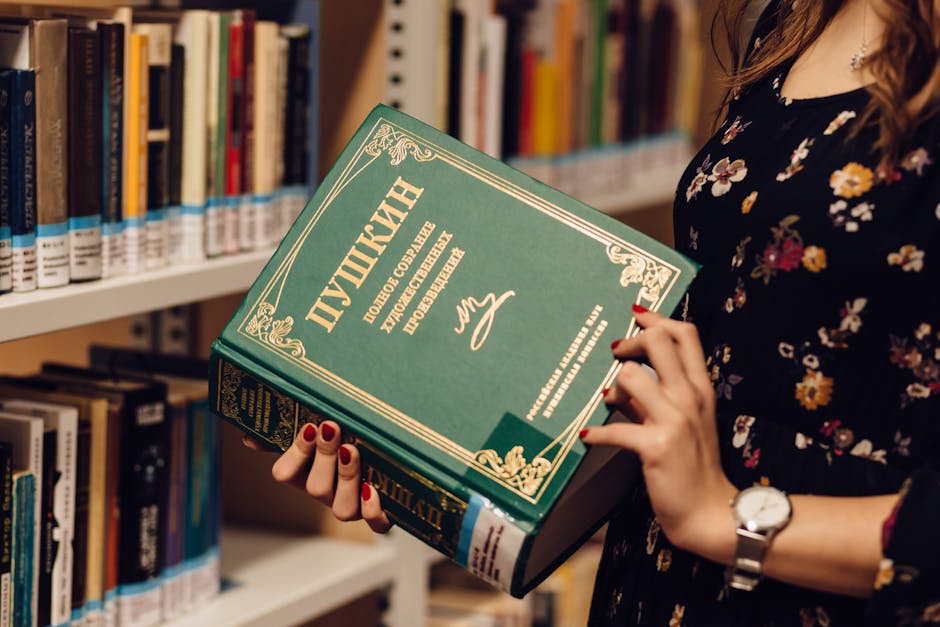 -------------------------
Đề 4: Some schools start teaching a foreign language in primary school years. Do advantages of teaching languages to young children outweigh the disadvantages? Give your own opinion and examples.
Traditionally, children have begun studying foreign languages at secondary school, but introducing them earlier is recommended by some educationalists. This policy has been adopted by some educational authorities or individual schools, with both positive and negative outcomes.
The obvious argument in its favour is that young children pick up languages much more easily than teenagers. Their brains are still programmed to acquire their mother tongue, which facilitates learning another language, and unlike adolescents, they are not inhibited by self-consciousness.
The greater flexibility of the primary timetable allows for more frequent, shorter sessions and for a play-centred approach, thus maintaining learners' enthusiasm and progress. Their command of the language in later life will benefit from this early exposure while learning other languages subsequently will be easier for them. They may also gain a better understanding of other cultures.
There are, however, some disadvantages. Primary schools teachers are generalists, and may not have the necessary skill themselves. If specialists have to be brought in to deliver these sessions, the flexibility referred to above is diminished. If primary language teaching is not standardised, secondary schools could be faced with a great variety of levels in different languages within their intake, resulting in a classroom experience which undoes the earlier gains. There is no advantage if enthusiastic primary pupils become demotivated as soon as they change schools. However, these issues can be addressed strategically within the policy adopted.
Anything which encourages language learning benefits society culturally and economically, and early exposure to language learning contributes to this. Young children's innate abilities should be harnessed to make these benefits more achievable.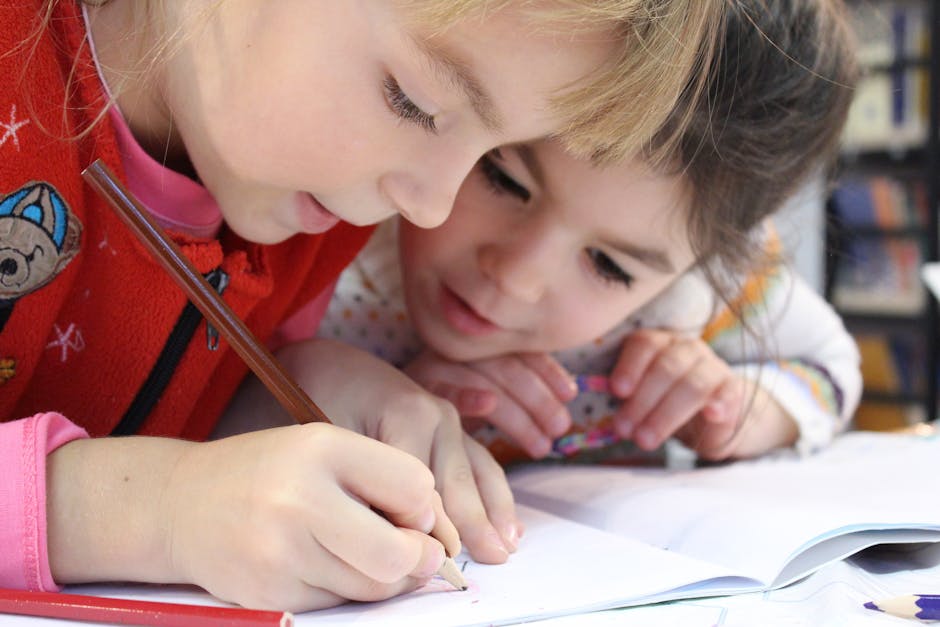 -------------------------
Đề 5: It is better for college students to live far away from home than live at home with their parents. Do you agree or disagree?
As young adults enter college, they are presented with the choice of boarding at school or living with their parents. This essay is going to argue that student accommodation is the optimal choice for undergraduates. This point will be illustrated by looking at how living at home is simply unfeasible for most students, and the benefits accruing from staying in a dormitory.
Today, very few students attend a local college or university, thus the idea of them staying at home during school term is implausible. This is particularly valid in developing nations, where most colleges are concentrated in urban centers. Daily commute would be difficult for those who live in rural areas or even suburban residents. To these students, on- campus housing is obviously the more sensible option. For example, in my country, rural citizens tend to move to the city for college and share a dorm room instead of commuting from their residences.
The choice of living at school is reinforced by the fact that it fosters personal growth in ways not otherwise possible with living at home. For instance, when boarding at a dormitory, students with discrepant preferences would learn to make compromises. This is not necessary if they live with their parents who are generally more accommodating. In addition, living away from home also teaches students to be more independent, because they must manage their personal finance as well as taking care of their own nutritional needs. In fact, Americans who lived in fraternity houses during college have reported that they became more self-reliant as a result of having to budget and cook for themselves.
In conclusion, I strongly believe that it makes more sense for college students to live on campus, for the reasons provided above.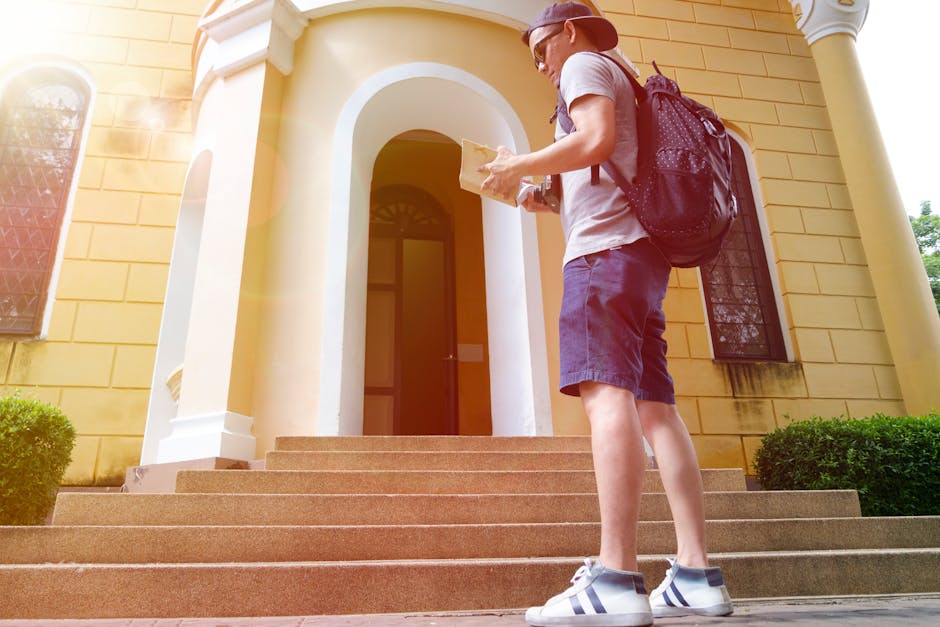 -------------------------
Đề 6: Many people think modern communication technology is having some negative effects on social relationships. To what extent do you agree or disagree with this statement?
It is argued by some that state-of-the-art technological improvements in communication pose a dire threat to the relationships amongst people. I agree with this view point for some reasons.
Firstly, social isolation is the first negative consequence. In today's era, with the invention of the internet as well as smartphones and the emergence of other social networking websites, people are substituting physical relation with electronic ones. It is common to see many youths prefer to make friends online via Facebook or Twitter instead of gathering at the coffee shops for their first meeting.
Secondly, people's social etiquette are declining due to the lack of social exposure and the informal way of transmitting messages. On online platforms, teenagers tend to make use of emoticons and abbreviations to convey their feelings and emotions, removing the formalities rather than writing full sentences or making gestures or postures to express their actions.
Finally, advanced technology in the field of communication can wreck the nature of friendship. Often virtual friends easily break up and only a minimum degree of reliability and loyalty is expected of them. Some online friends are merely looking for an opportunity to con others out of their pocket. A prime example is when I was persuaded by a close buddy of mine to transfer him USD 200 into his account, only later to realize that his Facebook account was a clone one. This has made me more cautious ever since.
In conclusion, I believe that this trend is negatively affecting people's relations. Given this situation, it is advisable that less use of modern communication equipment be made.
-------------------------
Đề 7: Government should invest more money in science education rather than other subjects to develop the country. To what extent do you agree or disagree with this statement?
eople have different views on the subjects that the government should invest in and prioritize in order to achieve what is termed economic development. Some believe that a larger portion of government funds should be dedicated to teaching science-related. In my opinion, although science plays a large role, other subjects hold merit in their own right in contributing to, and in driving, economic progress and therefore, deserve equal government investment and funding.
On the one hand, public funding in science education subjects is important in driving the development of a country in many areas, such as engineering and medicine. For example, developed countries such as Japan has emphasised the science education of their citizens. This strong focus has led to science learning, knowledge, and scientific research achievement fosters innovation and increases productivity, which directly contributes to the national economic growth of the nation. Therefore, investment in the teaching of science education is crucial for a country's economic progress.
On the other hand, the management of nation also determines its state of development and economic progress. As such, it can be argued that curriculum subjects such as social sciences and law require as much attention and investment. For example, developing economies such as Indonesia and Cambodia have long experienced a history of political and social unrests and conflicts. This can largely be attributed to instability and poor management of legal, social and governmental systems. This is in contrast to their Asian counterparts such as Singapore and Korea, where well-established and stable civil law and political institutions can be observed.
In conclusion, subjects related to the management of a nation's economy such as social sciences have as much impact and significance on the development and progress of one's nation and deserve as much government investment as science subjects.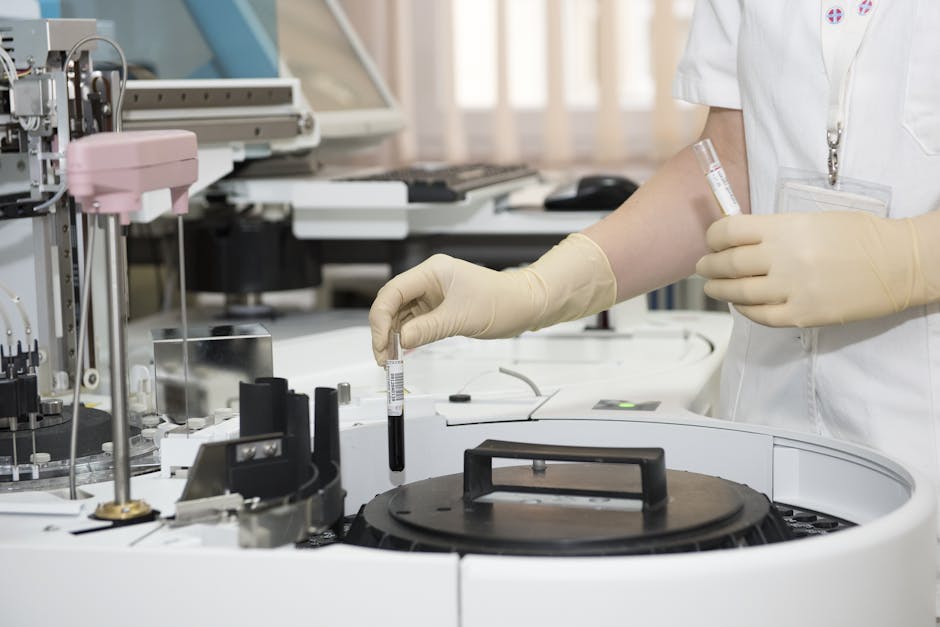 -------------------------
Đề 8: Some people think international car-free days are an effective way of reducing air pollution, others think there are some other ways. Discuss both views and give your own opinion,
It is true that humankind have been encountering the unprecedented global air pollution. While many individuals argue that curbing air pollution by introducing international car-free days is promising, I believe that other more effective methods should be taken into considerations.
On the one hand, there are various reasons why many people agree that the former approach is conducive to reduce air pollution. It stands to reason that the number the number of private cars has been increasing significantly in the new era as the result of the advent of state-of-the-art technology in car industry as well as high standard of living. Consequently, the more cars consumed, the more exhaust emissions emitted, resulting in air pollution. International car-free days, therefore, would reduce to some extent the amount of emissions stemming from this mean of transportation and obviously contribute to environmental protection in the long run.
On the other hand, I would advocate with those who contend that there are numerous approaches besides this above-mentioned one that would be more effectively. Firstly, it is fair to say that air pollution is attributable to not only the increasing car comsumption but also other resources such as emissions from industrial areas. State government, thereafter, should interfere in this field by enacting environmental laws which restrict the amount of emissions of factories. Moreover, residents could be raised awareness by encouraging them to be involved in eco-friendly activites like planting trees, using public transportation or car-pooling system, which curb a large number of vehicles in street including private cars. By doing so, not only could it tackle this problem, it but also save national budget.
In conclusion, it seems to me that applying other methods would be highly advantageous, although international car-free days could be promising to some extent.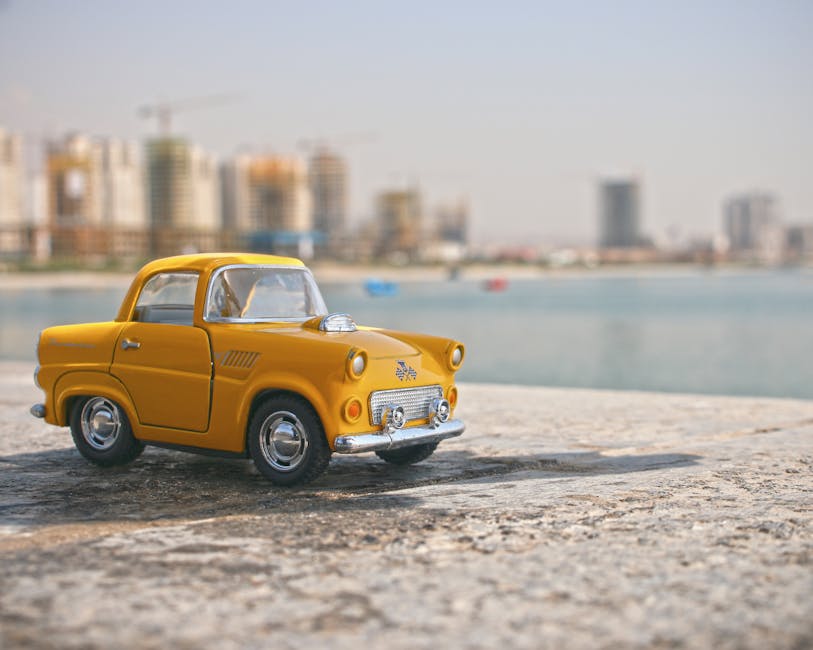 -------------------------
Đề 9: Some people think that governments should ban dangerous sports, while others think people should have freedom to do any sports or activity. Discuss both views and give your own opinion.
It is commonly believed that extreme sports should be strictly prohibited due to the huge number of risks involved. In this essay, I am going to demonstrate that risk factors are present in all sports before suggesting that people should have the right to play any sports they want.
Advocates of banning certain sports may argue that their inherently dangerous nature may threaten lives. As extreme conditions are a prerequisite for these sports, risks like equipment failure render players more vulnerable than in other sports. For example, skydivers who freefall from enormous altitudes seem more prone to injuries or even death than players of ordinary sports. However, in reality, all physical activities carry a certain degree of risks, and it is difficult to judge which one is more hazardous than the other. For instance, acute pains like ankle sprains are prevalent in football or basketball as a result of intense practice drills and frequent matches, but it is unlikely that these sports will be banned given their popularity. Besides, people must undergo rigorous tests to ensure they are physically and mentally conditioned before participating in dangerous sports. Therefore, concerns over the safety of extreme athletes are quite irrelevant.
I believe that people should have the autonomy to play any sports they want, regardless of their danger. This is because they can already decide for themselves whether to take part in a number of dangerous non-sport activities. For example, those who reach the legal drinking age are free to purchase alcohol, the excessive consumption of which may have fatal consequences. If personal freedom is championed with regard to things like alcohol, it is argued that it should be extended to sporting pursuits as well. Instead of an outright ban on extreme sports, I believe there are ways to mitigate the risks attached with them. Sports associations could impose an age limit for extreme athletes in order to ensure only people who are fully developed physically are allowed to participate. Another solution is to bar players from practicing or competing without the necessary protective gear. These measures would strike a happy medium without intruding people's personal freedom.
In conclusion, I believe people are entitled to play dangerous sports if they want, and certain restrictions in lieu of a ban would help ease the safety concerns.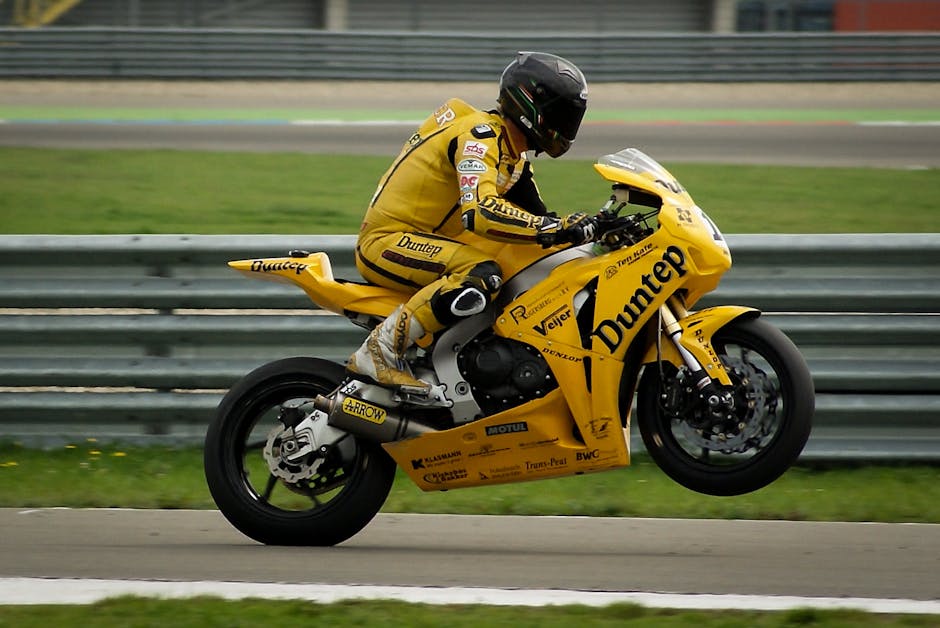 -------------------------
Đề 10: The best way to solve the world's environmental problems to increase the price of fuels. Do you agree or disagree?
Some people argue that the best approach to deal with such problems is to increase fuel prices, assuming that it will lead directly to the drop in car use. This approach is productive to some extent, but some other measures should be given equal consideration.
It should be first noted that car use alone does not take up the entire consumption of petrol, although people's obsession with car use contributes greatly to greenhouse gas emission. Petrol is intended for other applications too, such as electricity generation, the daily running of equipment and machinery for industrial and agricultural purposes. People are not surprised to see that the appliances used by many families are powered by petrol as well. Therefore, when it comes to reducing greenhouse gas emissions, people should take different methods simultaneously, instead of relying on any single method only.
People should acknowledge the fact that the demand for petrol is generally inelastic, at least in the short run. The consumption of petrol would not vary significantly according to the fluctuation of petrol price. To such a high degree have people relied on petrol in their daily lives that they cannot cut petrol use immediately. Some people might argue that using public transport is an alternative, but notably, public transport itself is a large producer of carbon dioxide. Going on foot or by bike is clean, but not preferred by many people, who are extremely time-conscious.
Therefore, the effort to reduce greenhouse gases emission by curbing car use cannot achieve any immediate outcome unless sufficient time is given. Over a period of years, petrol consumption is very likely to drop, when households realise that fuels represent an increasing proportion of expenditure. People might turn to fuel-efficient cars or reduce non-essential trips, both resulting in the drop in petrol use. Car manufacturers are forced to enlarge research and development investment in producing hybrid cars or cars powered by renewable clean energy sources, a cure-all for car emission problems.
In conclusion, imposing petrol tax is neither the main nor the only solution to environmental problems that people are struggling to solve, although the utilisation of fossil fuels, particularly petrol, is the largest source of emissions. Some other methods should be taken into consideration as well.
-------------------------
Đề 11: Scientists say that in the future humanity will speak the same language. Do you think this is a positive or negative social development?
The increasing use of some languages has led to a prospect that the world may speak one language in the future. While this has several advantages, I believe that it is an overall negative trend.
On the one hand, it is true that having a universal language may remove communication barriers among people in the world. When the world speaks the same language, this would result in fewer misunderstandings caused by people using different languages to convey their thoughts. The benefits of a universal dialect may reverberate across the globe, as people could work for overseas companies, travel to exotic places or live in a foreign country without encountering any significant difficulties in communication. In this way, a predominant language may bridge the gap between diverse groups of people and form a global village where individuals can live in harmony with each other.
On the other hand, I contend that the above positive impacts are negated by potential problems. Primarily, if one language were spoken by all people, this would cause the loss of cultural diversity that makes human society interesting. When a language is marginalized, a whole way of life may disappear with it, which includes history, customs and social etiquette. For example, the widespread use of English has put some minor and indigenous languages in Africa on the verge of extinction. Without proactive actions to preserve those languages, society might witness the disappearance of the whole culture that has evolved over the course of human history.
In conclusion, although a universal language may have several benefits, I firmly hold the view that the drawbacks are more significant.
-------------------------
Đề 12: The society would benefit from a ban on all forms of advertising because it serves no useful purpose, and can even be damaging. Do you agree or disagree?
It is regularly argued that prohibition of all categories of advertisement, which are thought to be pointless and even detrimental, could generate numerous benefits for the community. Notwithstanding, from my standpoint, social members tend to not only reap advantages but also tolerate demerits from this trend.
On the one hand, it seems undeniable that the ban on multiple kinds of advertisement can be beneficial for consumers. Forbidding advertising is synonymous with the fact that purchasers may not have to pay a remarkable measure of money for advertising services included in product prices. This can serve to reduce consumers' expenditures for shopping. Moreover, no sooner are numerous advertisements exaggerating the functions, values and qualities of commodities with a view to pressing citizens to purchase their products prohibited than individuals may select their items to fulfill their requirements without being adversely affected by the messages in which the truths related to these goods can have been exaggerated or even distorted.
On the other hand, it would appear that the bar to advertisement services likewise pose untold drawbacks to the community. The first shortcoming could be the joblessness which employees involved in advertising could be confronted with, in all likelihood, giving rise to an increase in the unemployment rate. Another disadvantage might be that this prohibition can keep consumers in ignorance of the latest goods available on the market. Hence, they may be faced with obstacles in searching for and comparing the quality and price concerning the products of the same category before deciding to purchase them.
In conclusion, it is my conviction that banning advertisements can wield both desired and adverse effects on community members.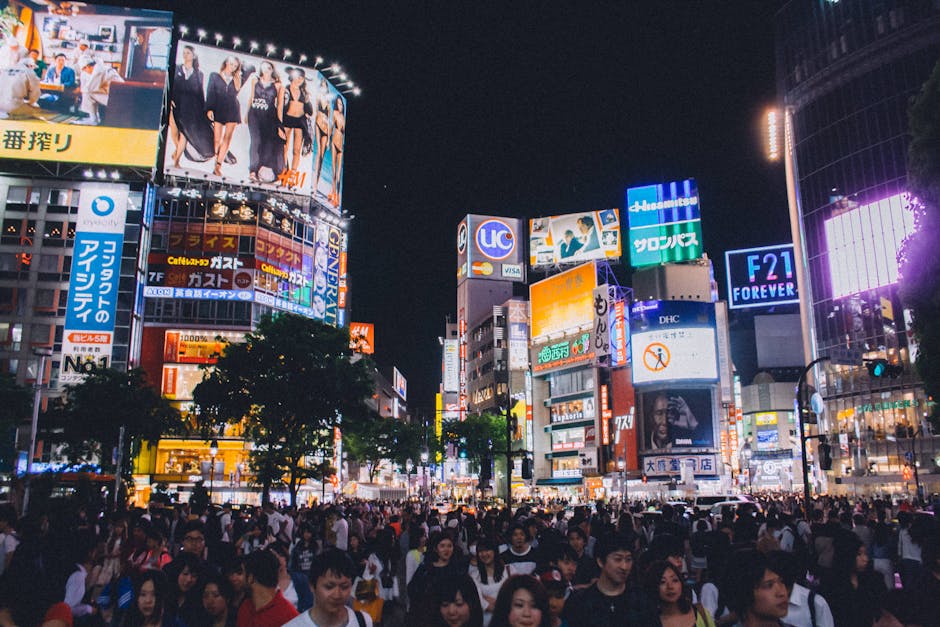 -------------------------
Đề 13: People should look after their health for personal benefits, rather than a duty for a society. What extent do you agree or disagree?
Whether ensuring a healthy lifestyle should be deemed as public responsibility or individuals' own advantages has evolved as a heated topic of controversy. While I consent to the social implications of personal fitness, I opine that the populace should retain their health in their interests.
In the first place, no sooner do individuals allocate their time and efforts for enhancing their health conditions than they can contribute as viable human resources to social betterment. For example, on account of constant training under a myriad of harsh conditions, loyal and strong-willed soldiers will be physically well-qualified to shield national security and sovereignty from abhorrent conspiracies of enemy forces. Simultaneously, when citizens are in good physical conditions, they have the competence to entirely devote themselves to the social development thanks to the capability to work for long hours with high productivity.
However, there is a common consensus that a good health lays the foundations for life fulfilment, which firmly endorses the viewpoint that people are obliged to maintain their welfare as personal benefits. By virtue of staying healthy and getting involved in recreation activities, people are bound to greatly enjoy their life. In addition, it is indisputable that the medical treatments often places a large financial burden on individuals, especially those suffering from chronic diseases like diabetes, tuberculosis or cancer. Therefore, through the medium of initiating appropriate diets and workout schemes, people will be able to prevent both illnesses and money loss.
All in all, it is my belief that citizens should take the maintenance of their health into serious consideration, as this benefits not only every single person but also the whole community.
-------------------------
Đề 14: Parents often give children everything they ask for and do what they like. Is it good for children? What are the consequences when they grow up?
Parental approach to bringing up young people surely has a deciding role to play in their development. Some parents often raise their children with over-indulgence, and I feel this method would be a hindrance to their individual growth and adult life.
It is human nature to love their offspring, and yet over-indulgence is a poor choice of rearing. Children need to learn through punishments, which means that they should be punished for what they do wrong and rewarded when they achieve something.
Punishments like withdrawal of privileges or even those of physical nature could sometimes be needed to educate children. However, if they are allowed to do whatever they want, they will not understand the difference between right and wrong and become ignorant, thoughtless individuals.
Providing youngsters with whatever they desire would teach them nothing but to have no regard for what they already have. For example, they will pester their parents to buy them a new toy if they are bored with the one they are having. This is extremely dangerous because it could be the basis of their character when they grow up.
When there is no limit to the indulgence parents show toward their kids, these children will become needy and dependent, and therefore are unable to live on their own. In some cultures like Vietnam, parents pick up their kids at school even during high school, buy their clothes and cook at home. Children do not have to do anything, which is mainly why many of them cannot stay away from their parents and live independently even when they are in their 20s.
In conclusion, I firmly believe that indulgence should be within certain limit. Otherwise, it would badly shape children's personalities and restrict their ability to have an independent life later.
-------------------
Tìm hiểu thêm về các Khóa Học Tiếng Anh Tại JOLO English:
Hệ Thống Trung Tâm Anh NGữ JOLO:
Hà Nội: (024) 6652 6525
TP. HCM: (028) 7301 5555
JOLO: Số 4, ngõ 54 Nguyễn Thị Định, Hà Nội
JOLO: Số 27 Trần Đại Nghĩa, Hà Nội
JOLO: Biệt thự B8, ngõ 128 Thụy Khuê, Hà Nội
JOLO: 62 Võ Văn Tần, Phường 6, Q.3, TP.HCM
JOLO: Số 02, tầng 1, tòa C2, Vinhomes Central Park, Q. Bình Thạnh, TP.HCM